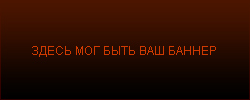 6 май 2015 : WARREL DANE в новом видео HEVILAN

"Shades Of War", новое видео бразильской хэви-металл команды HEVILAN, в котором в качестве гостей принимали участие Warrel Dane (Sanctuary, Nevermore) и Vitor Rodrigues (Voodoo Priest), доступно для просмотра ниже.








The Name Hevilan is derived from the Hebrew word HEVILA, wich means, full of treasures. So, one possible translation for Hevilan is: the Promissed Land Full of Treasures.



O nome Hevilan é derivado da palavra em Hebraico HEVILA, que quer dizer, cheio de tesouros. Uma possível tradução para Hevilan então é: A Terra Prometida de Tesouros.