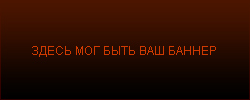 20 апр 2019 : Новое видео AXENSTAR

"The Unholy", новое видео группы AXENSTAR, доступно для просмотра ниже. Эта песня взята из альбома "End Of All Hope", выходящего 26 апреля в цифровом виде и 3 мая на CD и лимитированном красном виниле на Ram It Down Records. Трек-лист: "Legions" "King Of Fools" "The Unholy" "Honor And Victory" "A Moment In Time" "My Kingdom Come" "The Dark Age" "Mistress Of Agony" "Time Is No Healer" "Of Pain And Misery"



| | | |
| --- | --- | --- |
| | Axenstar was formed by Peter Johansson (guitar) and Magnus Ek (bass) as a Metal-cover band 1998 under the name Powerage, after several member changes the line up that took the name Axenstar in 2001 was Magnus Eriksson (Vocals & Keyboards), Thomas Eriksson (Lead & Rhythm Guitar), Peter Johansson (Rhythm & Lead Guitar), Magnus Ek (Bass) and Pontus Jansson (Drums). | |
| | |
| --- | --- |
| Axenstar : Очень симпатичные ребята | 5 дек 2003 |

Вопреки мрачным прогнозам ненавистников пауэра, которые уже давно твердят, что в эти стиле развелось слишком много групп, и что его популярность скоро сойдет на нет из-за перенасыщения рынка, на сцене появляются все новые и новые любопытные пауэр-команды из самых разных уголков света. Сегодня мы расскажем вам о шведах Axenstar, которые совсем недавно выпустили второй альбом на лейбле Arise Records....
Всего: 7