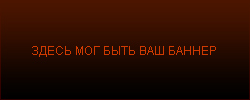 2 мар 2017 : Новое видео CONJONCTIVE

"Down Into The Abyss", новое видео группы CONJONCTIVE, доступно для просмотра ниже. Эта песня взята из альбома "In The Mouth Of The Devil", выходящего десятого марта на Tenacity Music.








SWISS FUCKING BLACKENED DEATHCORE!



Female and male fronted deathcore band formed in 2007 in Nyon, Switzerland! Debut album "Until The Whole World Dies..." out 14th October 2013 on Tenacity Music.