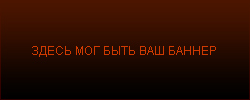 16 июн 2013 : CROMLECH на MY GRAVEYARD PRODUCTIONS

Канадская группа CROMLECH заключила соглашение с лейблом MY GRAVEYARD PRODUCTIONS, на котором в сентябре состоится релиз дебютного альбома "Ave Mortis": 01. Ave Mortis 02. For A Red Dawn 03. Honor 04. To See Them Driven Before You 05. Of The Eagle And The Trident 06. Lend Me Your Steel 07. Amongst The Tombs 08. Shadow And Flame








Founded in 2011, Cromlech is the antithesis to all that is trivial and banal in Heavy Metal.

Thunderous drumming, extended dual guitar melodies, and songcrafting on a truly epic scale sets Cromlech apart in a genre plagued by generic rock clichés and fashion conscious trendsters.

Featuring members of Into Oblivion.