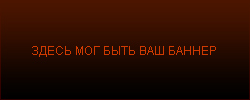 24 янв 2013 : Новое видео WALK AS CHAOS

"Impasse", новое видео WALK AS CHAOS, нового экстрим-прогрессив-металл коллектива, в состав которого входят Alan Sacha Laskow (DIVINITY, ENDITOL) и Jerrod Maxwell-Lyster (OUT OF YOUR MOUTH, AUTOBODY), доступно для просмотра ниже. Его режиссером был Doug Cook.








A continuation of ENDITOL with a fresh start and new name, WAC is essentially a playground for our minds to unleash whatever we feel like and put down to 'tape'. We aren't trying to sell anything. Just pure expression and an honest attempt to communicate. Anything we charge for is to help pay for the cost of making it.

Walk As Chaos with us.