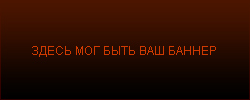 25 дек 2012 : Новое видео LAST VIEW

'The Well', новое видео шведской металкор команды LAST VIEW, доступно для просмотра ниже. Этот трек взят из нового ЕР, выпущенного этой весной.








Formed in 2008. Blending death metal melodies, thrashing speed, hardcore violence and beatdown heaviness, Last View brings you the best in Swedish hardcore flavored metal.



Endorsed by Tesla Pickups and Murat Diril Cymbals.