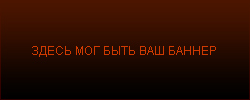 4 июн 2012 : CAVUS приступили к записи

Финская блэк-металл-группа CAVUS отправилась в студию для записи нового альбома, выход которого намечен на осень этого года на Listenable Records. В него войдут такие треки как "The Art Of Blood Purging" и "Unholy Water". «Группа только что закупила несколько крыс и саранчу, дабы заполнить пространство и создать соответствующую атмосферу в студии. Старая деревянная постройка подготовлена для сноса в ближайшем будущем, так что это будет последний альбом CAVUS, который записан в месте, носящем название Логово», — гласит пресс-релиз на сайте лейбла.



| | | |
| --- | --- | --- |
| | Cavus was formed around the year 2008 by the founding fathers guitarist J.K and drummer T.T.T. in their hometown of Porvoo, Finland. They gave birth to this creature of hatred and devilry to serve them, loyally and unquestioning, through times of violent intoxication and depths of depravity. By the joining of vocalist W, bassist A.R.G and second guitarist B.P, the lineup was complete and a truly devastatingly destructive force. | |
| | |
| --- | --- |
| Cavus : Новое поколение скандинавского блэка | 20 авг 2011 |

Меха в кузнице скандинавского металла, судя по всему, находятся в рабочем состоянии круглые сутки. И производит эта кузница не только тяжметалльный продукт для заслуженных героев фронта, вроде последних альбомов Dimmu Borgir, Marduk и Ov Hell. Также, наступая на черепа и кости поверженных в нелегкой борьбе конкурентов, на белый, а точнее - черный свет вылезает новая поросль северного металла. Несмотря на то, что основным регионом, изрыгающим пламя блэк-металла является Норвегия, соседние страны ...
Всего: 6